Earn up to $5000 in Prizes at the Miami Grit Classic Gymnastics Competition
A uniform is the first thing the crowd will notice about your team. You want a uniform that is boldly visible from the bleachers – a uniform that will not only show your team's spirit, but support them in their every twist, turn, throw, or kick.
We know you want the very best for your team, and that's why we're here to tell you all the benefits of high-quality reversible uniforms.
What are reversible jerseys?
Reversible jerseys are exactly what they sound like. They are reversible uniforms that you can simply flip inside out for a completely new outfit, which gives your basketball or soccer team all the clothing they need for both home and away games.
With custom reversible basketball jerseys or football jerseys, you can choose the color, font, design, and style of your team uniforms. That way, you can represent your team exactly the way you want through every game and practice.
When made with high-quality materials and manufacturing techniques, custom reversible uniforms can boldly represent your team, club, or academy for years to come. Here are our top reasons to purchase custom reversible jerseys for your athletes.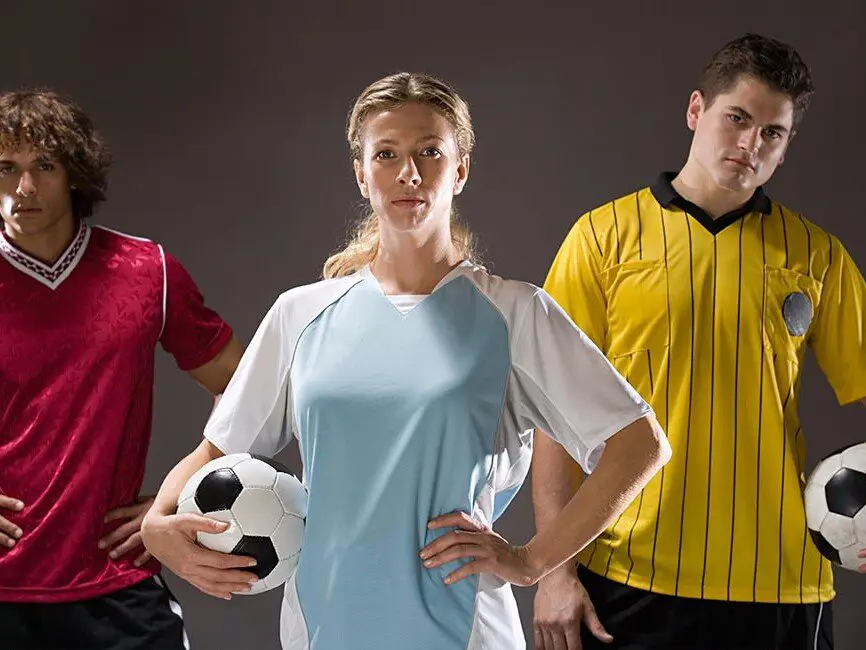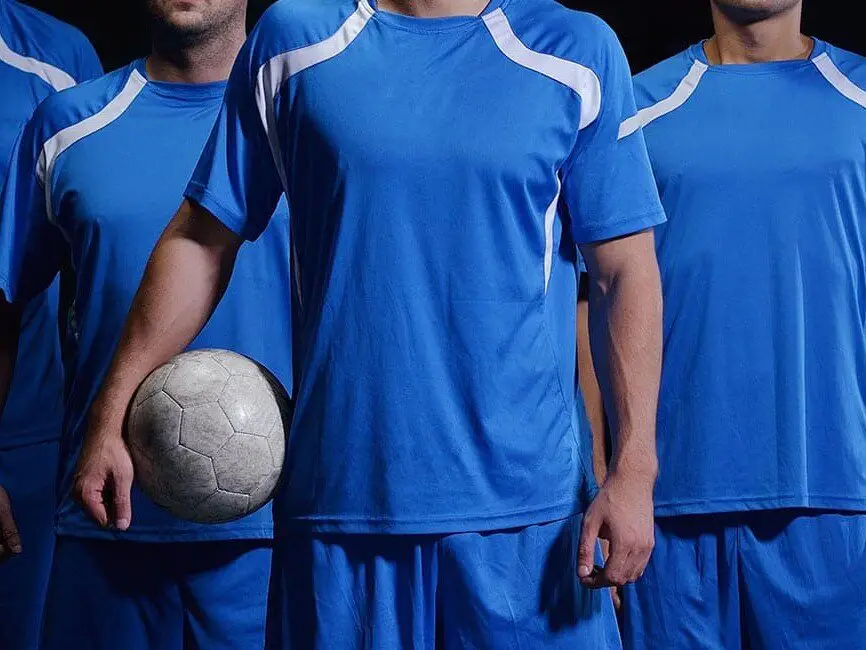 8 reasons to buy reversible jerseys
You may be wondering why a reversible uniform is better than a traditional uniform with one color scheme. We often get questions from coaches, club directors, and parents asking about the merits of custom reversible team uniforms. From versatility to savings to absolute customizability, here are just a few reasons we think reversible uniforms are the best investment for your athletes.
1. They give you two team uniforms for the price of one
Why pay for two full sets of uniforms when you can have one working double-duty? Reversible basketball jerseys save you a ton of money that you can allocate to other important needs for your club or academy. Your team members will also enjoy the closet space having a reversible uniform saves.
If your players wear jerseys to school or events outside of their games, it's a good idea to have different jerseys for games and every day wear. You may even want them to wear different uniforms at practice than at games. Having reversible uniforms allows you extra versatility.
And, at Bold&Grit, it's not just reversible basketball jerseys that you can buy. You can also order jerseys for a multitude of sports, as well as reversible athletic shorts or pants for a full custom team uniform.
2. They are perfect for practice drills
Forget the days of "shirts vs skins" or low-quality mesh jerseys for drills at practice. With reversible basketball practice jerseys or soccer jerseys, you can easily divide your players into two teams for practice games and exercise drills.
3. You can completely customize your look
When you hear reversible, you may just picture two solid colors, but that is absolutely not the case. Bold&Grit reversible jerseys are 100% customizable. You can choose the colors, names, numbers, sizes, font, styles, and designs. You name it! That means you can craft stunning uniforms that will set your team apart from everyone else.
You can get reversible basketball jerseys with numbers, your team name and mascot, or all of the above! And, because your design is custom, you will never have to worry about your uniform being discontinued by a manufacturer.
Plus, we use a sublimation printer, which means you have extra versatility when it comes to planning your designs. Not only can you add numbers and designs in vinyl, you can actually sublimate your design into the very fabric of your reversible jerseys.
Sublimation is a revolutionary process where the images, patterns, and lettering of your designs are actually dyed into the uniform's fibers – instead of simply being layered on top of the jersey. Anything you can dream up can be designed into the fabric of your team's custom uniforms, and with two sides to design, you get to dream big with reversible uniforms.
4. They represent your team
Custom reversible basketball jerseys and soccer jerseys ensure that your team colors are always represented at your games. Whether it's a home game or an away game, you can rest assured that your team will be represented proudly with your reversible uniforms.
5. There's a size for everyone
When you buy custom reversible jerseys, it's not just the design you customize, but the size. At Bold&Grit, we have a huge range of sizes to choose from, so no athlete is left out. Our youth reversible basketball jerseys are just as high quality and unique as the ones we make for our adult athletes.
When you order your custom reversible soccer jerseys or basketball uniforms from us, you can even mix and match sizes in any way you see fit. We offer youth, child, and adult sizes in all our custom athletic uniforms.
6. The design set-up is FREE
At Bold&Grit, we won't make you pay until your custom reversible uniforms are created to match your vision. That means that the consultation with a sales representative, five design options, and all manufacturing processes are completely free until we make your custom uniforms. You won't find many reversible uniforms with that offer!
7. The order size is flexible
We want to make sure you get exactly what you need for your team. We won't make you purchase 1000 uniforms that you'll never use. That would defeat the purpose of all the savings you are getting off your reversible uniforms!
When you order custom reversible jerseys with numbers, or any other custom clothes from Bold&Grit, we allow you to make an order size of as few as 12 units of clothing! That way, even if you only have a small club or academy, you can cloth your team members in the best quality clothing available on any budget.
8. They are extremely high quality
Your run of the mill, generic basketball and soccer jerseys aren't always made to last. They are created from low-quality fabrics, with screen printed letters that crack, crumble, and fade over time.
Not the reversible uniforms from Bold&Grit! These reversible uniforms will stand the test of time. Not only will your team members look amazing, but they will feel amazing too. Our fabrics are made to maximise their talents with comfortable, bi-strech fabric and moisture-wicking capabilities.
Your design will be more detailed and vibrant than ever thanks to our sublimation-per-unit printing process, and because the design is printed straight into the fabric, you know it won't fade.
Where to buy reversible uniforms for your team
Sublimated, reversible jerseys are arguably the best you can buy for your players. They not only make a visual statement, but they provide the flexibility and comfort to help your athletes perform to the very best of their abilities.
Whether you coach small children just learning the ropes, or professional athletes dominating the court, a high-quality eversible team uniform is always an asset.
So, where do you find these reversible uniforms? And, if you find a local company that has them, how can you be sure they will have the quantity or the sizes your athletes need?
To be safe, custom ordering is the way to go. This way, you can ensure you get exactly what you need: the perfect fit, perfect amount, and perfect design to show off your team. The best way to custom order reversible uniforms is online. There are many professional services like Bold&Grit who can help you create powerful, functions, beautiful custom uniforms for your team members.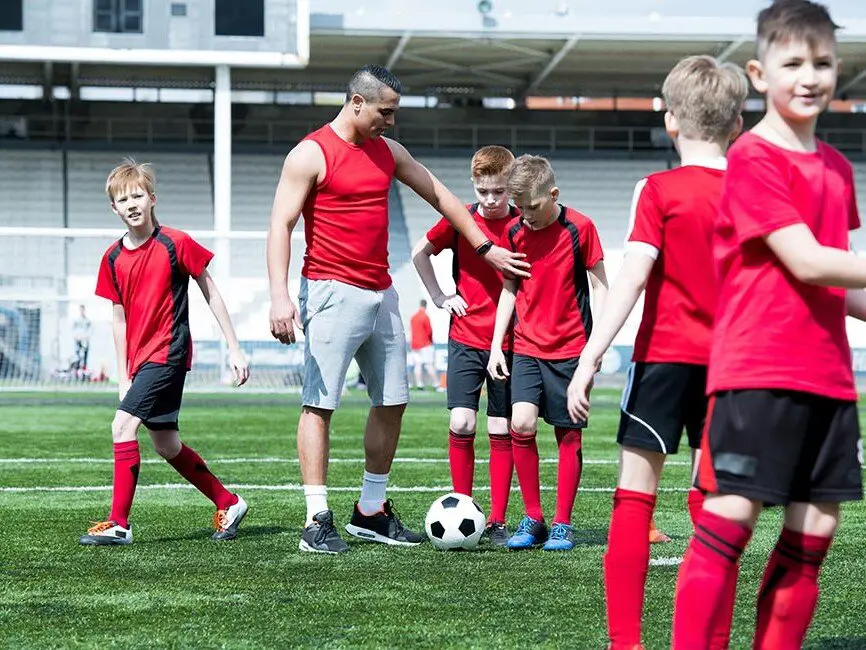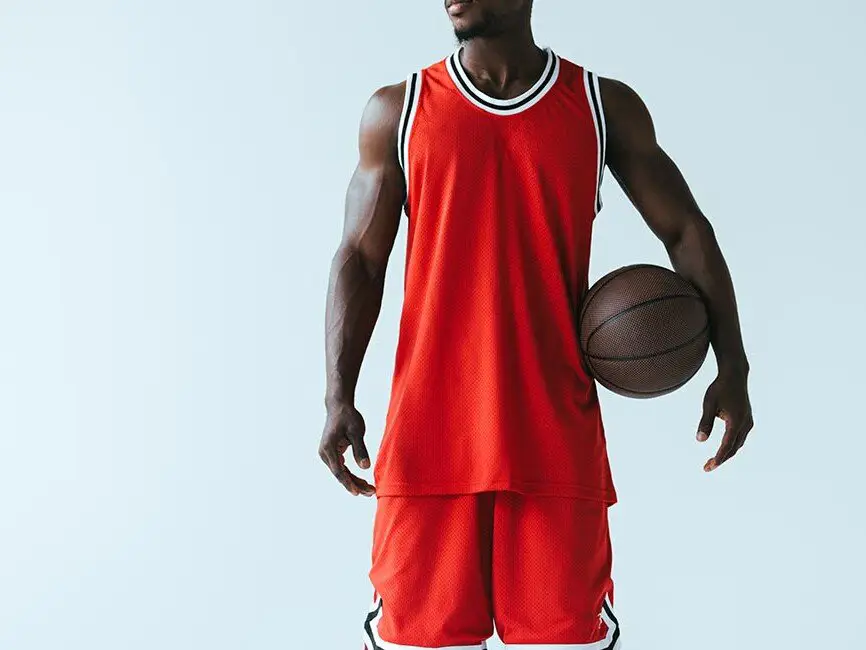 Start your custom reversible uniform order today
You want uniforms that are as strong as your players. Clothes that will put in the double-duty to get the job done in comfort and style. If you're looking for the best, most durable and efficient outfits for your team, club, or academy, look no further than sublimated reversible uniforms.
With order sizes starting at just 12 units, absolute customization, and a completely free set-up process, nothing should hold you back from creating the perfect reversible jerseys, shorts, or pants for your athletes with the help of our talented team at Bold&Grit.