High-performance sportswear made just how you want it.
The custom gymnastics shorts from Bold&Grit combine comfort, style, and performance in one stand-out garment. Whether you're layering your look over a leotard, or wearing them on their own, these personalized athletic shorts will help you make an impact.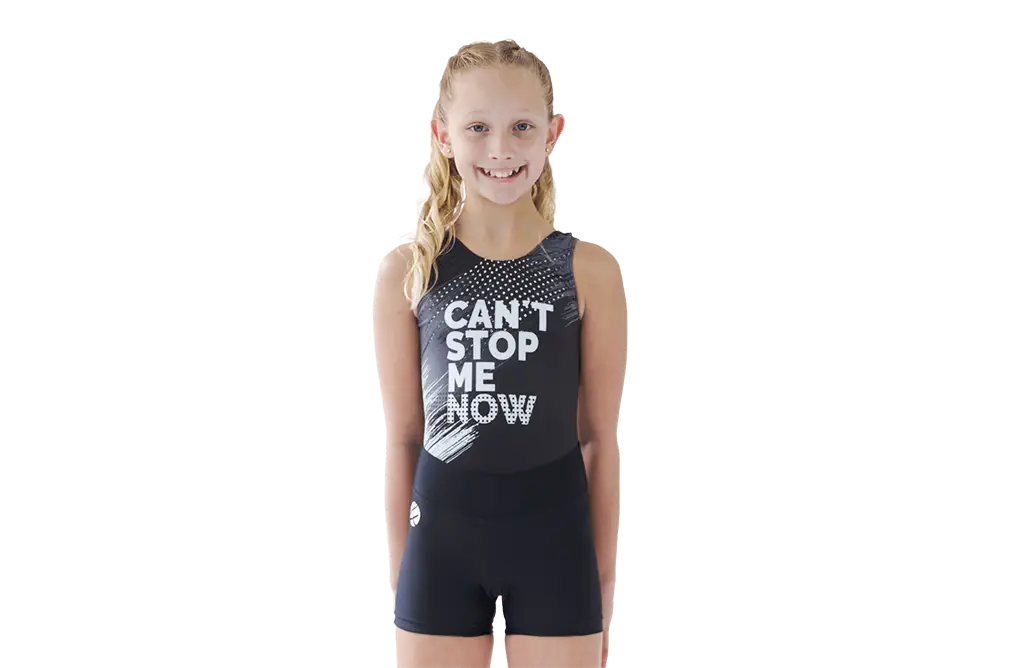 TOP-QUALITY CUSTOM SPORTSWEAR
Quality garments for exceptional athletes
Bold&Grit uses only the best for our athletes. Our 4-way stretch fabrics have just the right amount of support and compression, while allowing for full range of movements and comfortable all-day wear.
Our sublimation-per-unit process prints your design straight into the fabric, so it won't peel or fade over time. This printer also allows us to customize every aspect of your garment, from the background colors to intricate team logos, names, numbers, or graphic prints.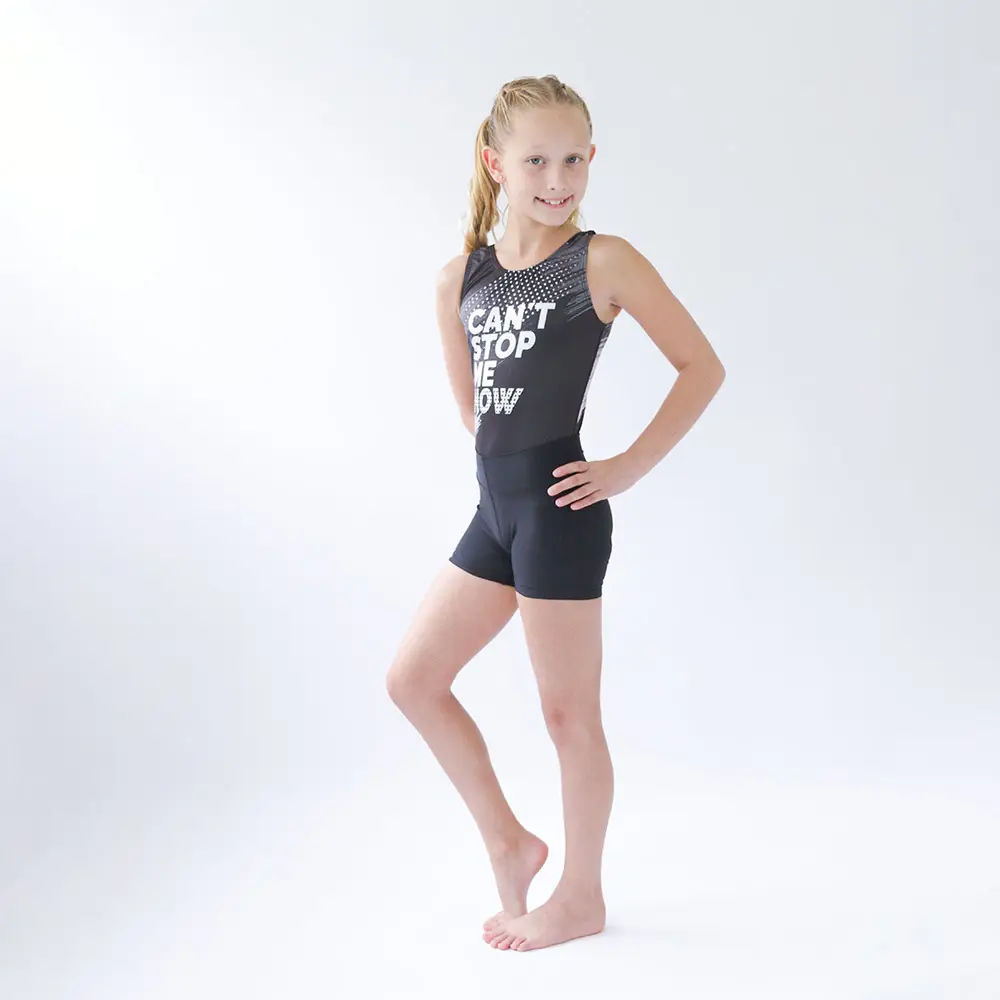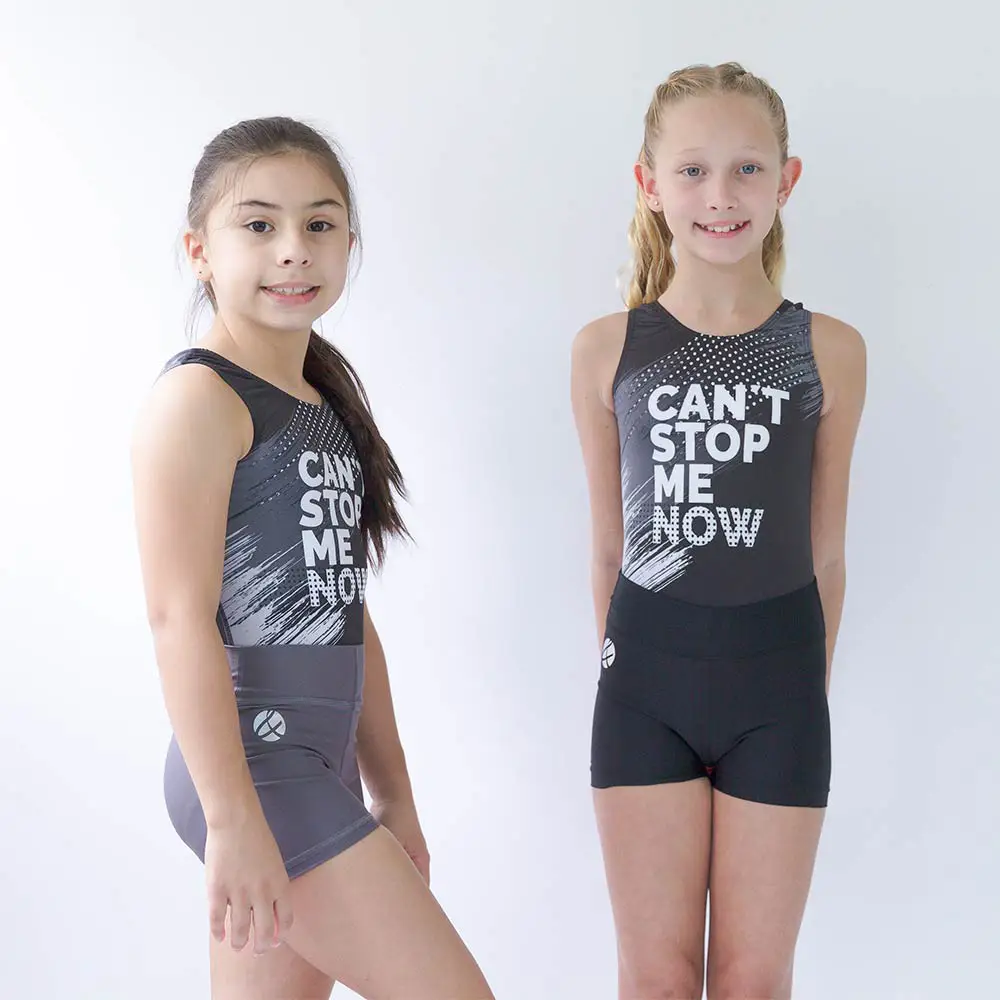 Bold&Grit custom gymnastics shorts highlights
From first request to final design sample, our process is 100% free
At Bold&Grit, we are committed to creating designs you are completely in love with. When you order custom gymnastics shorts with us, you can rest assured that you won't pay a cent until we've designed apparel that exceeds your expectations.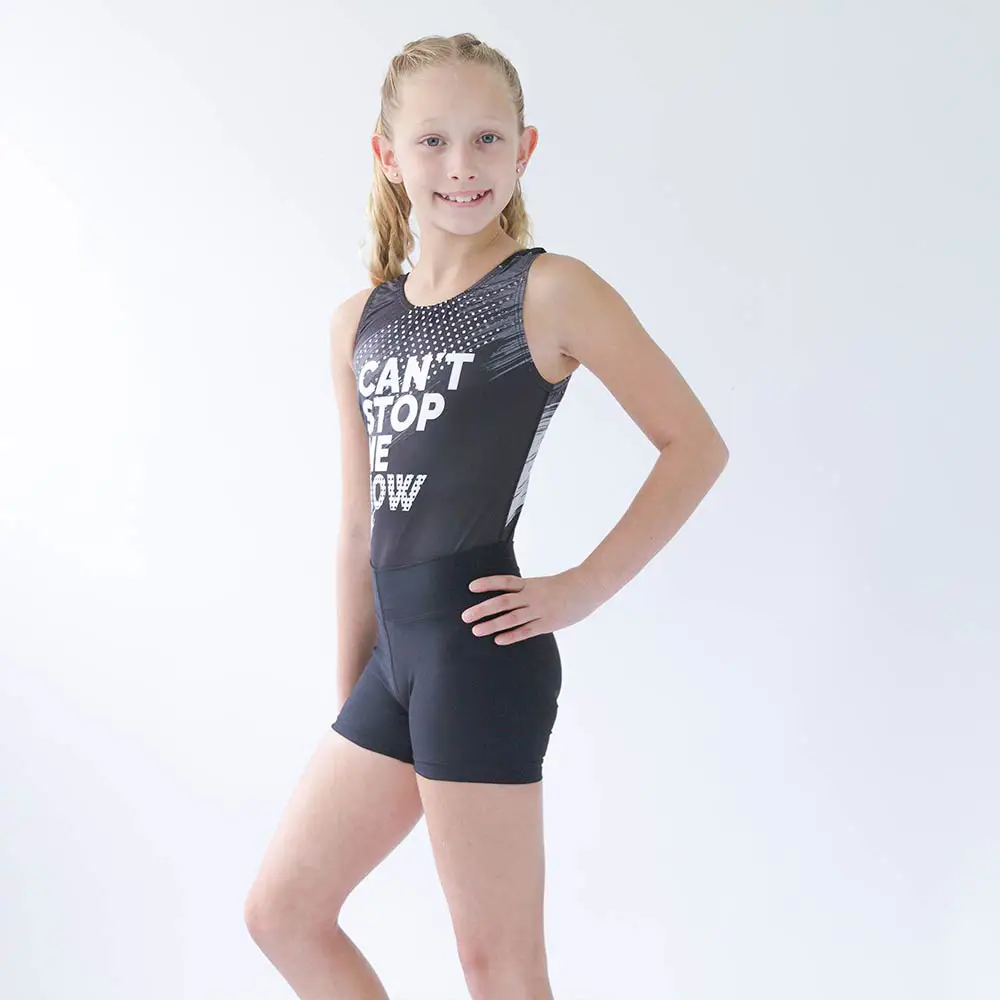 Design your custom gymnastics shorts today!
Submit your ideas and specifications for your custom gymnastics shorts, and we'll send you a design proposal with at least 5 styles to choose from. 
Custom gymnastics shorts for every athlete
Every gymnast deserves athletic wear that supports them – and that includes a perfect fit. Bold&Grit offers a wide range of sizes for our custom gymnastics shorts, including child, youth, and adult sizes from XS to XL.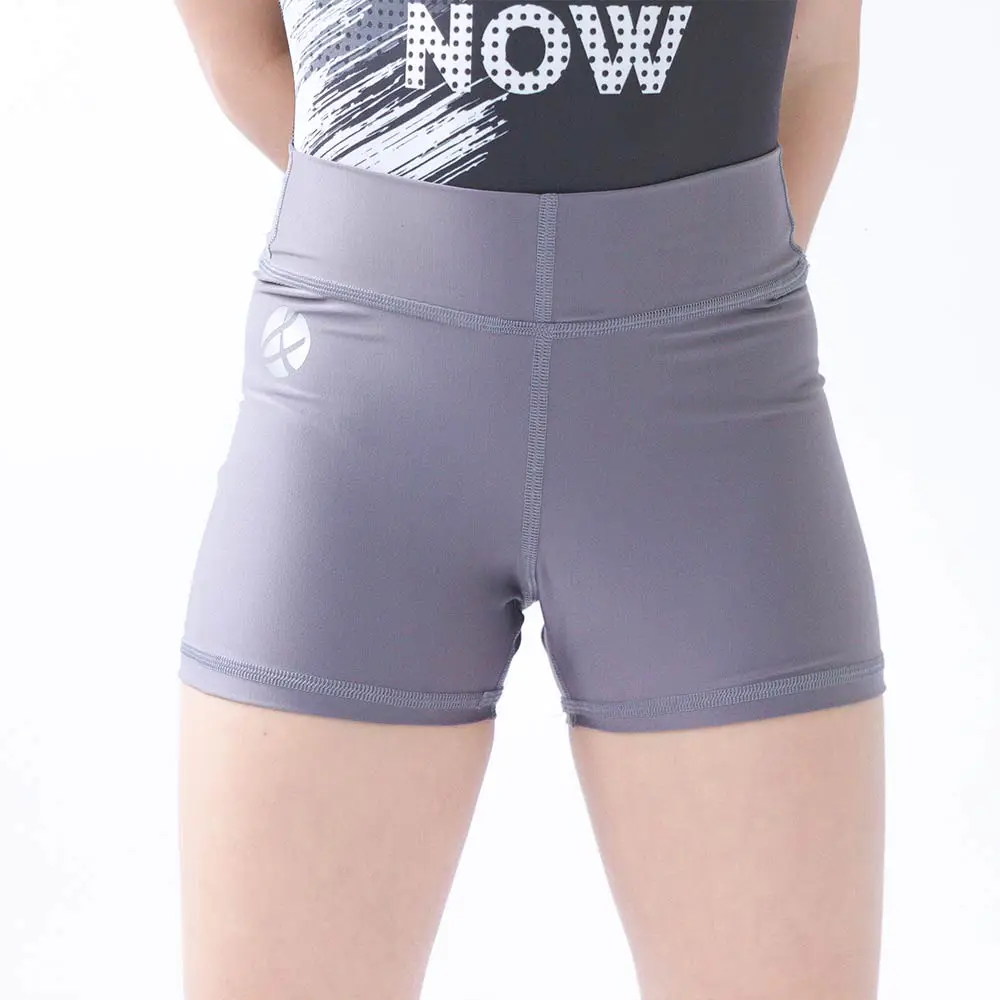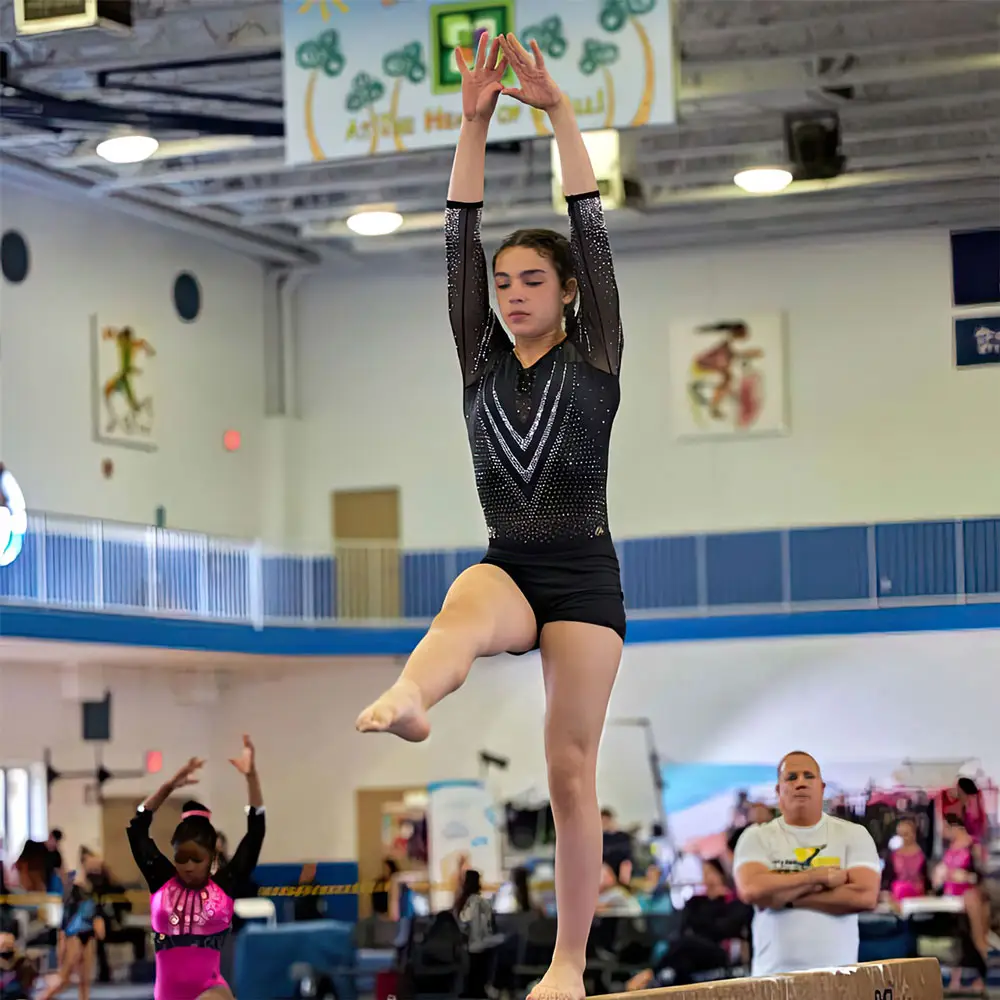 Large team? We've got you covered
While there is a minimum order of 20 units, there is no maximum order size! No matter the size of your club, team, or academy, we can quickly create your desired custom garments. Plus, you can ask us about our wholesale discounts to see if your order qualifies.
Our sales advisors will work closely with you and our design department to personalize every aspect of your custom garment
With Bold&Grit, creating custom uniforms is stress-free.
Our sales advisors work closely with you to understand your needs. Our design department takes your ideas, logos, and preferences, and creates design proposals. 
You choose your favorite design — then we send you a free physical sample.
We personalize every item based on your design dreams. Best of all, you'll have the support of our sales advisors every step of the way.
Reach out to our team to start your custom order today.
To start your custom order, please contact info@boldandgrit.com, or call one of our sales advisors: Tatiana (502) 759-4711 Anett (786) 670-2715
Let us know all about your team and custom design requests by filling out our order form below. Include details on sizing, logos, colors, and any relevant information to the design process. Then, just relax while our team works hard to make the perfect garments for you!
Start the free design process now!
Popular custom team clothing